The Trout-N-Pout Spoon has one of the brightest/ longest lasting glows on the market today!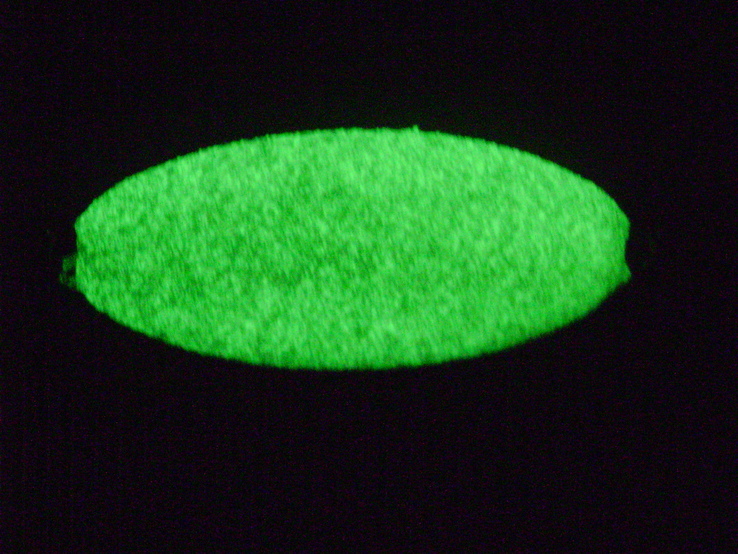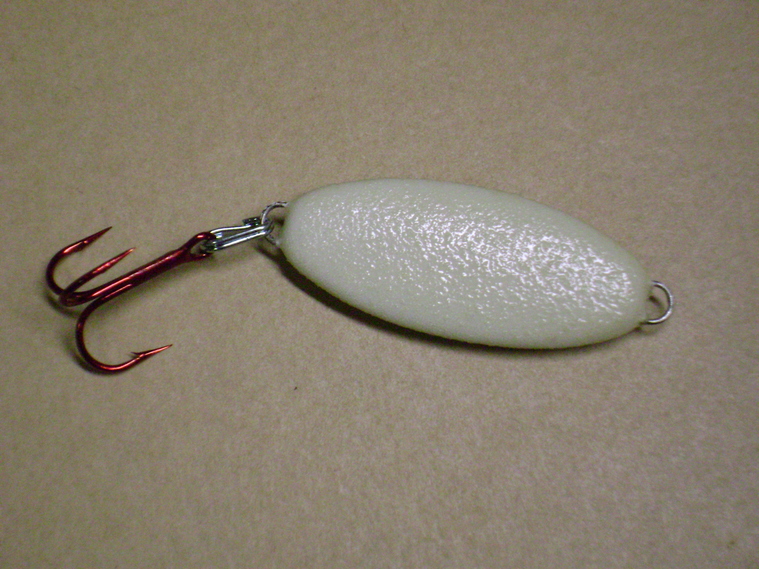 Spoons sizes: 5/8 oz 1-1/2" long
1-1/8 oz. 1-7/8" long
1-3/8oz 2-1/8" long​
​
Available: Rattle Spoons!
Click the drop down menu's for choices​
​
Great action for chasing lake trout or pounding the bottom for Eelpout and Walleyes! Fish it as it is, add a minnow, chunk of meat, or part of a plastic tube and you're set for action! Don't let the name fool you, it catches more than Trout and Eelpout! Double sided glow!


S & H 1 - 4 spoons $3.99, 5 - 12 spoons $7.99. More than 12 Please contact us before ordering. Ship to USA/ Canada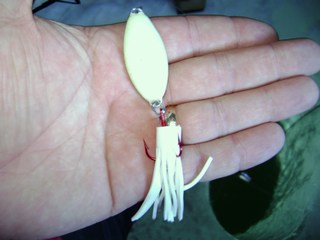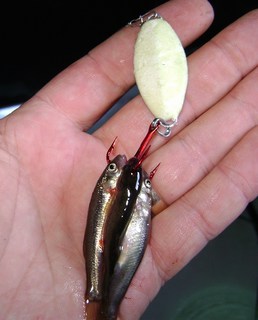 *click "check out" to get credit card option
once in PayPal

*Please double check your order for correct sizes before placing order- Thanks!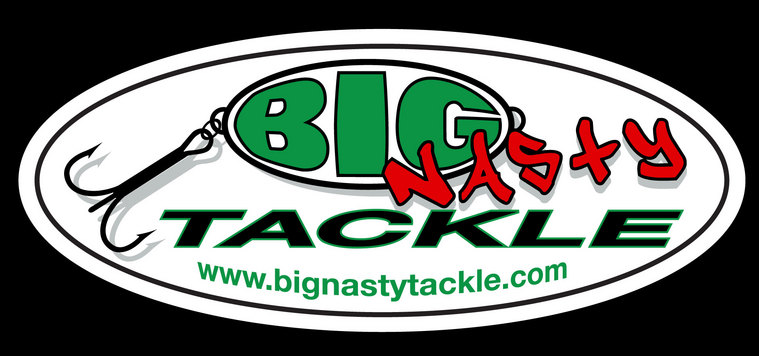 Double click here to edit this text.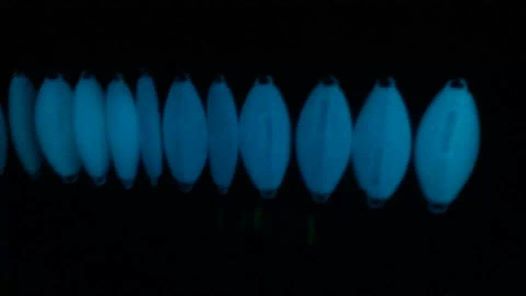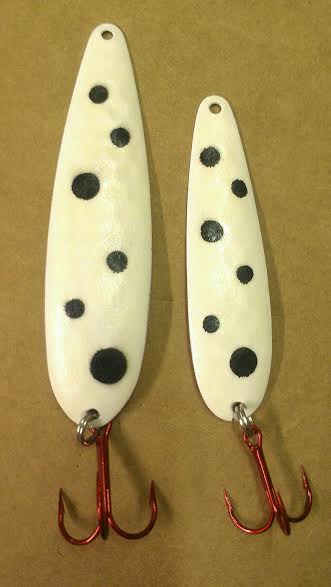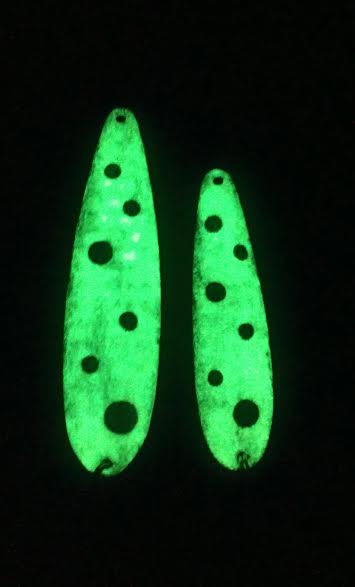 Big-Nasty Salmon Trolling Spoons!!!

Comes in 2 sizes: ​​​​ 4-3/4" & 3-3/4"
3-3/4"- Sold Out​​

​​Glow in the dark spoons with quality VMC treble hooks​! Glow/Blk spots front, silver back!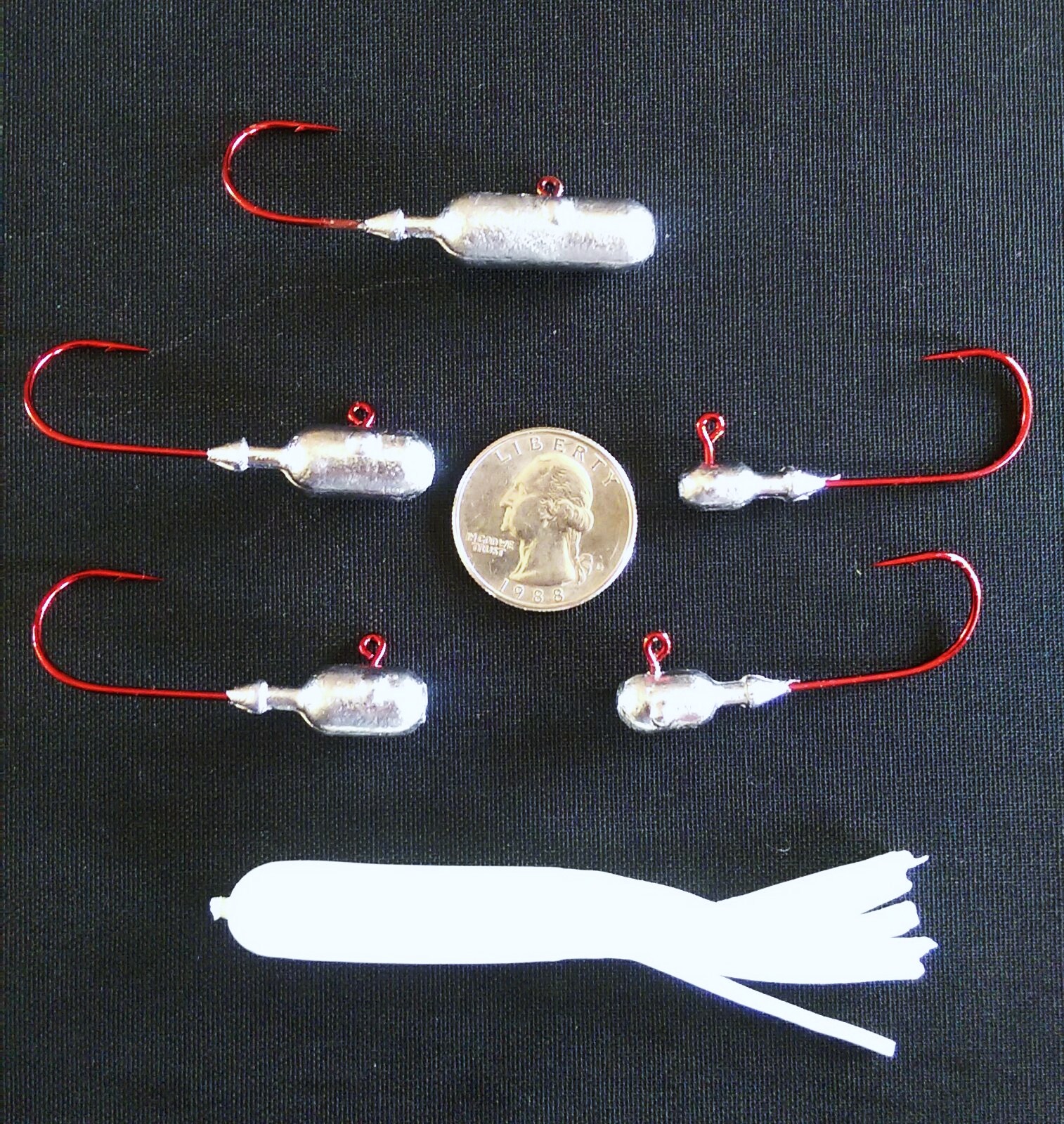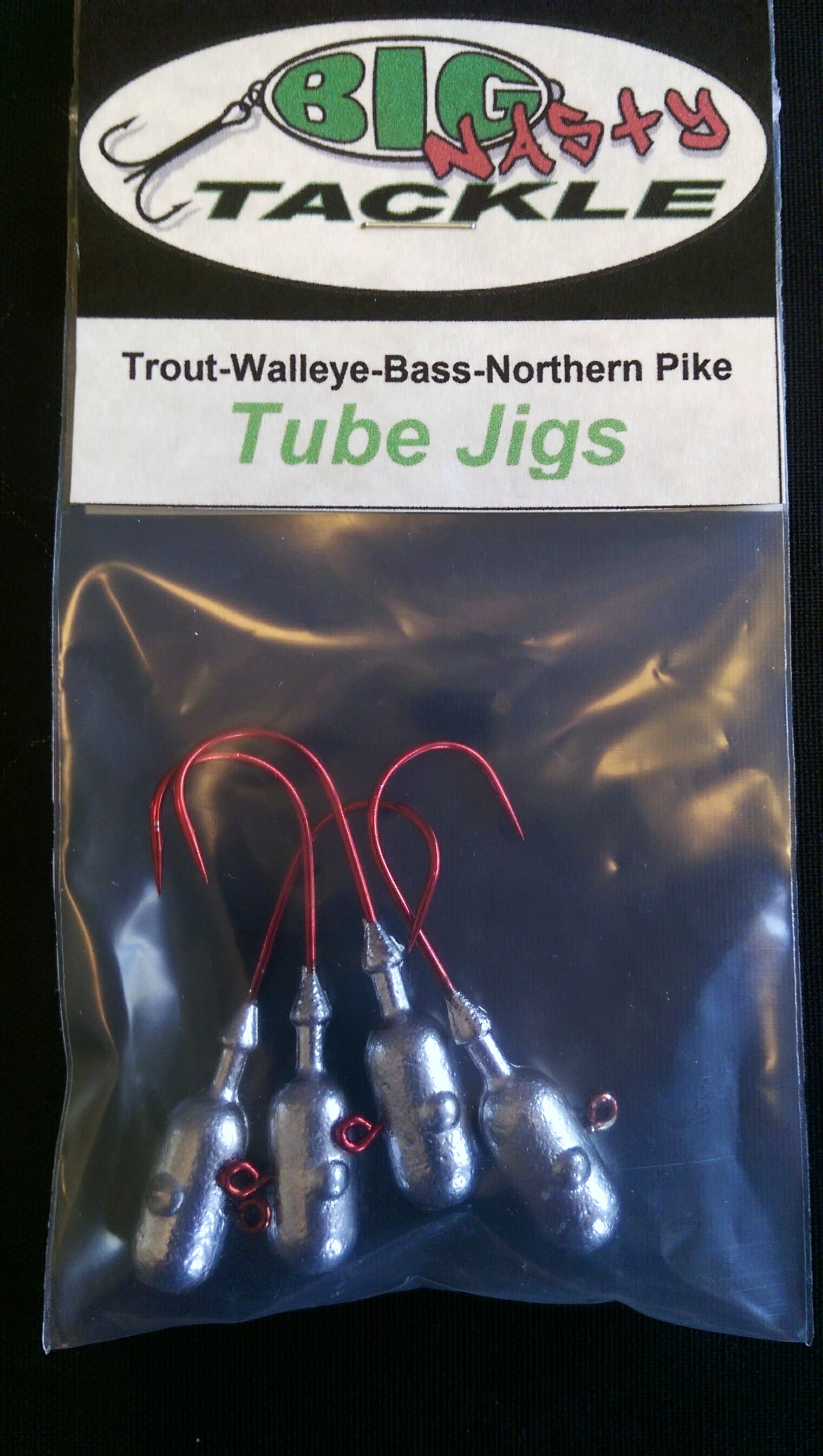 Now Available:

Big-Nasty Tube Jigs
Tube Jig Head : 1/8oz, 1/4oz, 3/8oz, 1/2oz, 3/4oz
​
All sizes come with 4/0 hook​, Hook will be Black Nickle

​​
​

Glow Blue

Is currently sold out